Graduate School Mission and Vision
The mission of the Nichols College Graduate Program is to empower professionals to achieve their career goals. We deliver flexible, experiential, transformational education that prepares influential leaders with the skills to address the challenges facing today's global organizations.
The vision of the Nichols College Graduate Program is to be a nationally recognized graduate school that transforms individuals into visionary leaders and empowers organizations to thrive in the global marketplace by providing the knowledge, skills, and experience needed to succeed.
Our Commitment to You
To ensure that we are able to fulfill this mission, our graduate school is built upon the Nichols College brand pillars. We strive to accomplish all our pillars, and set you up for long-term success, by offering flexible, affordable graduate programs and a personalized educational experience of the highest quality.
Ethical Leadership
We maintain our reputation as an institution that emphasizes ethical leadership skills. Students are taught the importance of integrity, honesty, respect, and social responsibility, making sure to build leaders with high moral standards.
Professional Preparation
We are committed to ensuring that students receive a professional education that prepares them to succeed in the modern workforce. This means providing practical, real-world learning opportunities that will help graduates thrive in their chosen fields.
Personal Attention
We are dedicated to supporting every student's learning journey by providing personalized attention through mentorship and guidance.
Dynamic Community
We take pride in fostering a diverse and inclusive community that encourages collaboration and growth.
Engaged Learning
We promote interactive learning opportunities that enable students to apply theoretical concepts to practical settings.
Discover Your Path to Success With Nichols Graduate Programs
At Nichols College, our graduate programs are designed to unlock your potential and help you reach your personal and professional goals. Leverage our rich legacy of success in business education with accelerated coursework, and prepare for success in your chosen field. With flexible learning options, experienced faculty, and real-world practical experience, our programs place you on a fast track to success. Whether you are looking to advance your career, switch fields, or take your skills to the next level, Nichols graduate programs will help you achieve your goals. Explore our programs, meet our faculty, and see the difference a Nichols graduate degree can make in your career and life.
Real World Learning
Our graduate programs provide opportunities for practical learning, where students can apply theoretical knowledge to real-world situations. You'll get hands-on experience and exposure to industry leaders to prepare you for the challenges of your professional career.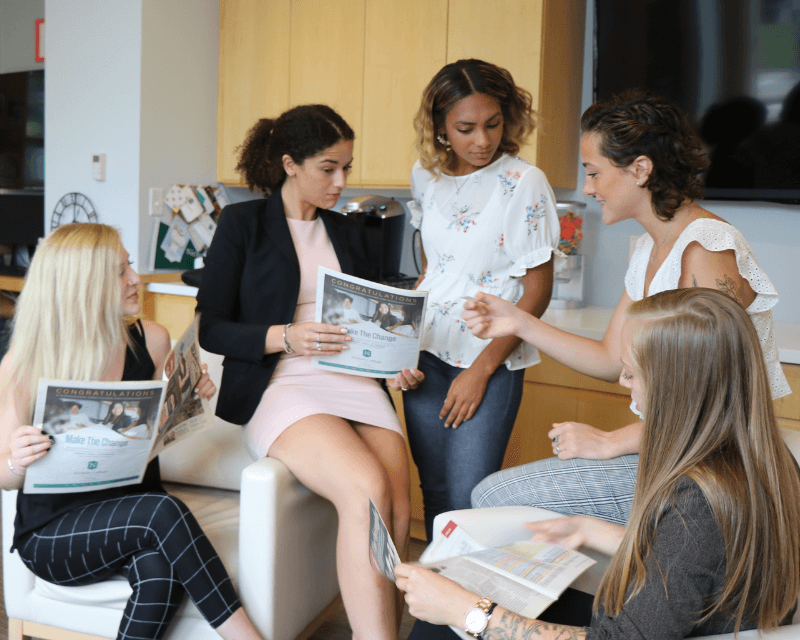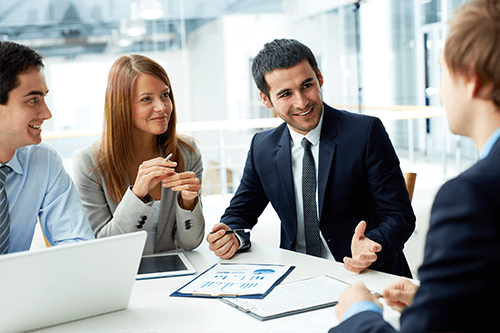 Professional Depth
We offer advanced coursework that is focused on the practical skills and knowledge required to succeed in today's complex professional landscape. Our curriculum prepares you for the challenges and opportunities of your field, providing you with a strong foundation that ensures both personal and professional growth.
Alumni Advantage
Nichols has a vast network of successful alumni who are well connected and passionate about helping others succeed. Many of our graduates are proven leaders in their fields and committed to providing invaluable support and guidance to our current graduate students.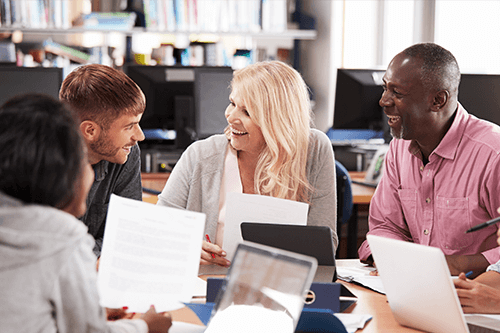 Accreditation
Nichols College is accredited by the New England Commission of Higher Education (formerly the Commission on Institutions of Higher Education of the New England Association of Schools and Colleges, Inc.).
Inquiries regarding the accreditation status by the Commission should be directed to the administrative staff of the institution. Individuals may also contact:
New England Commission of Higher Education
3 Burlington Woods Drive, Suite 100
Burlington, MA 01803-4514
(781) 425-7785
info@neche.org
Synonymous with the highest standards of quality, AACSB accreditation inspires new ways of thinking within business education globally. As a result, less than 6 percent of the world's schools offering business degree programs hold AACSB business accreditation. Through today's ratification, a total of 980 institutions across 60 countries and territories have earned AACSB accreditation in business. Furthermore, 193 institutions maintain supplemental AACSB accreditation for their accounting programs.
AACSB accreditation ensures continuous improvement and provides focus for schools to deliver on their mission, innovate, and drive impact. AACSB-accredited schools have successfully undergone a rigorous review process conducted by their peers in the business education community, ensuring that they have the resources, credentials, and commitment needed to provide students with a first-rate, future-focused business education.
The Department of Academic Affairs at Nichols College has received specialized accreditation for its business programs through the International Accreditation Council for Business Education (IACBE) located at 11374 Strang Line Road in Lenexa, Kansas, USA. For a list of accredited programs please refer to our IACBE Member Status PDF, or learn more in our Public Disclosure of Student Achievement.
FAQ
We offer a range of graduate courses that provide practical and theoretical knowledge to help students advance in their professional careers. Some of the graduate courses offered at Nichols College include:
Master of Business Administration (MBA): Our MBA program offers a flexible curriculum that allows students to specialize in their preferred fields, such as Accounting, Finance, Marketing, Business Analytics, and Management.
Executive Master of Business Administration (EMBA): The EMBA program at Nichols College is designed for working professionals who want to advance their career while balancing the demands of work and family. This program is geared toward graduate students with five or more years of professional experience.
Master of Science in Accounting (MSA): The Nichols MSA program provides students with a thorough understanding of accounting principles, including accounting theory and auditing.
Master of Science in Counterterrorism (MSC): With an MSC degree from Nichols College, students are equipped with the knowledge and skills to become experts in counterterrorism operations, policy, and implementation.
Master of Science in Organizational Leadership (MSOL): Our MSOL program helps students develop the skills needed to lead dynamic teams in a constantly evolving business landscape.
We also offer several certificate programs, including Cybersecurity for the Global Environment, Data Analytics, and Project Management & Innovation Leadership, among others.
To apply for Nichols graduate programs, you must meet the following admissions requirements:
Bachelor's Degree — Applicants must possess a Bachelor's degree from a regionally accredited university or college.
Grade Requirements — Applicants must have at least a cumulative minimum grade point average (GPA) of 3.0 or higher.
Transcripts — Applicants have to provide official transcripts of all colleges or universities attended.
Resume — Applicants must provide an updated resume that contains their work experience, education, and achievements.
References — Applicants must supply two references.
Purpose Statement — Applicants must submit an essay that describes their personal and professional goals as they pertain to the intended program of study.
Interview — Applicants may be invited for an interview as part of the admissions process.
There are additional admissions requirements for international students, including TOEFL or IELTS scores for certain students, and transcript evaluation conducted by a NACES-member company may be required.
The length of time it takes to earn a graduate degree at Nichols College can vary depending on the specific program and the student's pace and schedule.
The Executive Master of Business Administration (EMBA) and Master of Business Administration (MBA) programs are typically completed in 1-2 years, with most students earning their EMBA in only 15 months.
The Master of Science in Accounting (MSA) program can likewise be completed in 1-2 years, with a similar schedule and course load, and the Master of Science in Counterterrorism (MSC) program is typically completed in 18 months.
It's important to note that some students may choose to take fewer or more courses per semester, or take a break from their studies to accommodate work or personal responsibilities. Our graduate degree programs offer flexible schedules and course formats that help students complete their degree at their own pace.
Yes, you can pursue a dual graduate degree at Nichols College by completing the required coursework for two different graduate programs simultaneously. Pursuing a dual graduate degree allows you to gain expertise in multiple areas and enhance your career prospects.
We currently offer a few dual degree options for graduate students, including a Master of Business Administration and a Master of Science in Organizational Leadership, and a Master of Business Administration and a Master of Science in Accounting.
To pursue a dual graduate degree, you should consult with an advisor in both graduate programs to ensure that you meet the requirements for both programs and determine how courses can be applied toward each degree. Additionally, you should be prepared for the increased workload that comes with pursuing two graduate degrees simultaneously.
Yes, the graduate degree programs at Nichols College are accredited by the New England Commission of Higher Education (NECHE) and the Association to Advance Collegiate Schools of Business (AACSB).
AACSB (Association to Advance Collegiate Schools of Business) is a globally recognized accrediting organization for business schools. AACSB accreditation is considered the highest standard of achievement for business schools worldwide and indicates that a business school has demonstrated a commitment to providing high-quality management education.
In addition to overall institutional accreditation, specialized accreditation is held by certain individual degree programs. For example:
The Master of Science in Organizational Leadership and the Master of Business Administration programs are accredited by the International Accreditation Council for Business Education (IACBE)
Accreditation ensures that the degree programs meet rigorous academic standards and that graduates are well prepared to enter their chosen fields. It also ensures that credits earned can be transferred to other accredited institutions and that students are eligible for federal financial aid programs.
Yes, Nichols College offers financial support through a range of scholarships and loans to help graduate students finance their education. Some of the financial aid options available to Nichols students include:
Scholarships: We offer scholarships to eligible students, based on merit or need. Some of our graduate scholarships include the Diversity, Equity and Inclusion Scholarship, the Women in Leadership Scholarship, and the Academic Achievement Scholarship. Through the Graduate Assistant Program, qualifying students may receive free tuition in exchange for work in one of our college departments.
Loans: Graduate students who are enrolled at least half time are eligible for the federal direct unsubsidized loan.
To apply for federal aid, please complete the FAFSA form on FAFSA.GOV and the Nichols College Financial Aid form. Our dedicated team of financial aid professionals is available to help students with any questions they have about financial aid.
To apply to a Nichols College graduate degree program, follow these 10 steps:
Review Graduate Programs: Peruse our website to review the list of graduate programs offered and their requirements.
Submit Application: Create an online application account and submit the application form and processing fee.
Submit Transcripts: Submit official transcripts from all post-secondary institutions attended, including universities or community colleges. Transcripts must show evidence of completion of an accredited undergraduate degree.
Submit Letters of Recommendation: Provide two professional or academic recommendations.
Submit an Essay: Submit an essay describing your personal and professional goals.
Submit Test Scores: Provide GMAT, GRE, or other test scores as required.
Admissions Interview: You may be required to participate in an admissions interview.
Complete the Financial Aid application: If you plan on applying for financial aid, complete the Free Application for Federal Student Aid (FAFSA) form.
Check Admission Status: You can check your admission status via the Nichols College online application portal.
Enrollment: Once admitted, follow the next steps required to enroll in the graduate program.
Our Graduate Admission Office is always available to assist you as you apply to the program.
Yes, we have a rolling admissions process for our graduate programs, which allows you to apply for admission to the program at any point during the year. The rolling admissions process means that applications are reviewed as they are received rather than at a set deadline or notification date.
This allows for a more flexible admissions process that can better accommodate the needs of students who may apply at different times or have varying application timelines. However, it's still recommended that you submit your application as early as possible to ensure a smoother application process and higher chances of admission.
It's important to note that some Nichols College graduate programs may have specific application deadlines or target dates, so you should check with your program of interest for specific details regarding the application process.
Meet Our Team
At Nichols College, our graduate programs are led by a diverse team of experienced faculty who are committed to providing the highest quality of education to our students. Faculty members bring a wealth of industry experience, academic expertise, and research backgrounds to the classroom, providing students with a well-rounded understanding of their respective fields. They are dedicated to mentoring, guiding, and supporting you throughout the entire process, helping you achieve your goals and reach your full potential. Meet our faculty to learn more about their areas of expertise and how they can help you succeed in this next chapter of your life.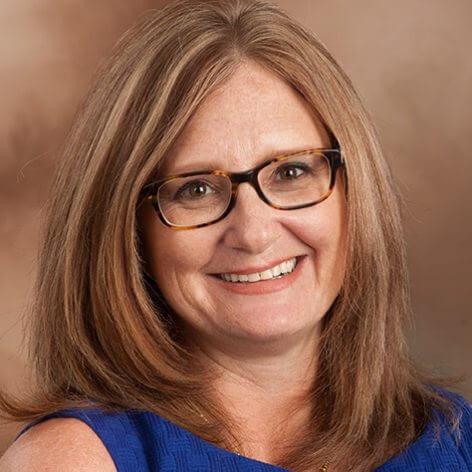 Robin Frkal
Dean of the Graduate School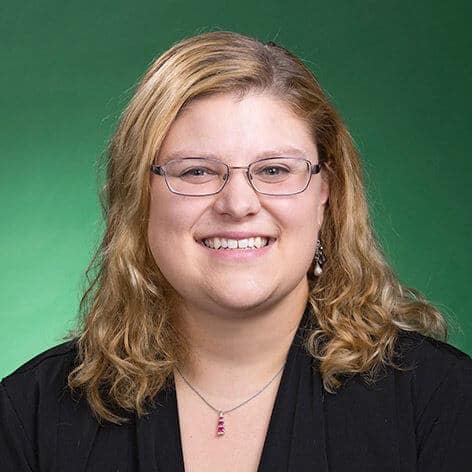 Allison McDowell-Smith
Program Chair, Master of Science in Counterterrorism Program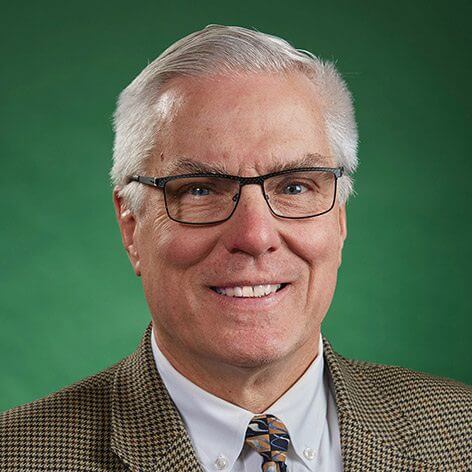 Leonard Samborowski
Program Chair, Master of Science in Business Administration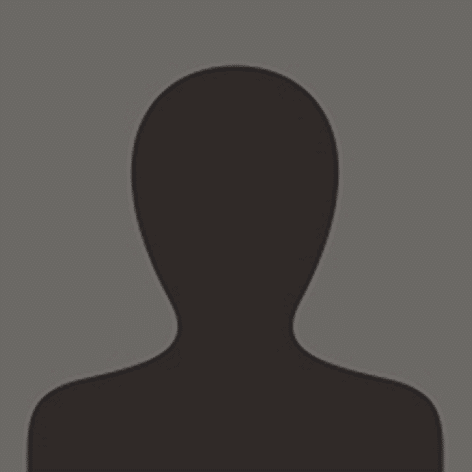 Andrea Becker
Program Chair, Master of Science in Organizational Leadership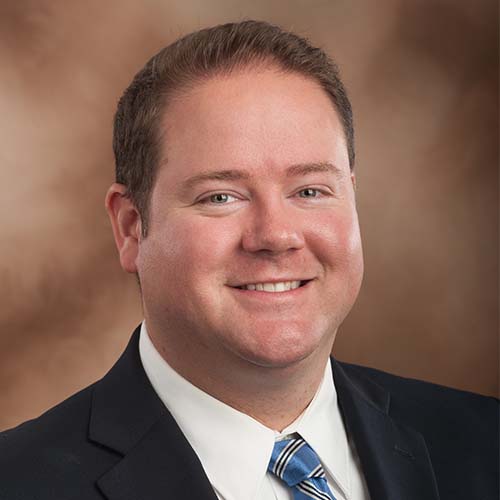 Bryan Coleman
Program Chair, Master of Science in Accounting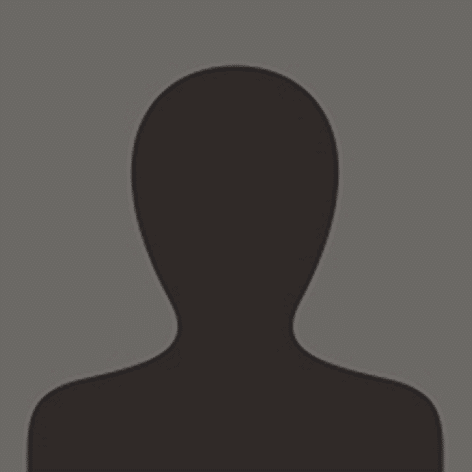 Darlene Szkutak
Assistant Dean of Graduate Recruiting, Enrollment & Student Success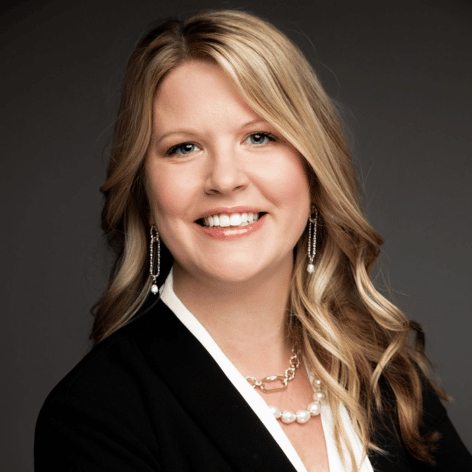 Leigh Litz
Director Graduate Business Development and Recruitment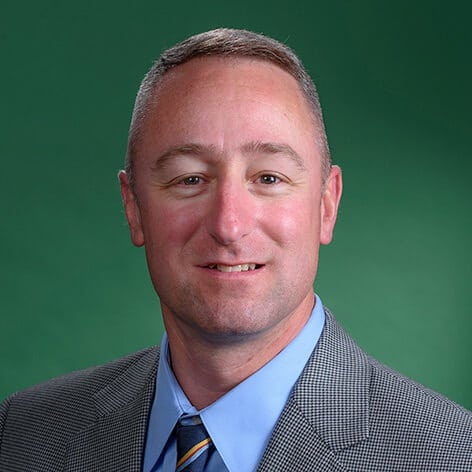 Tom Stewart
Director Graduate Recruitment for Military and First Responders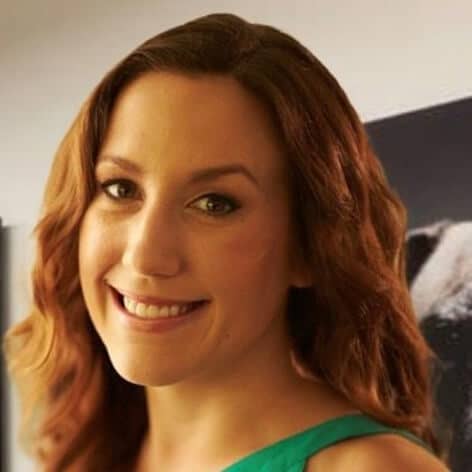 Vanessa Malfitano
Director Graduate Recruitment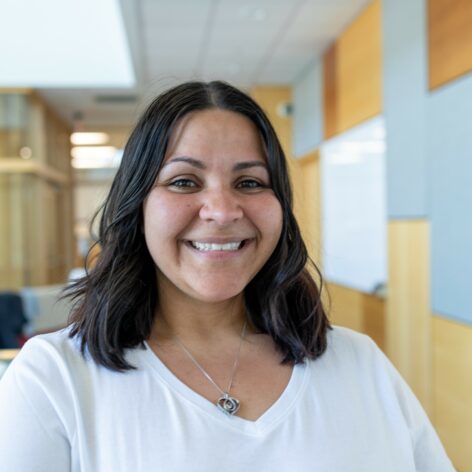 Jessica Dias
Assistant Director of Graduate Enrollment and Student Success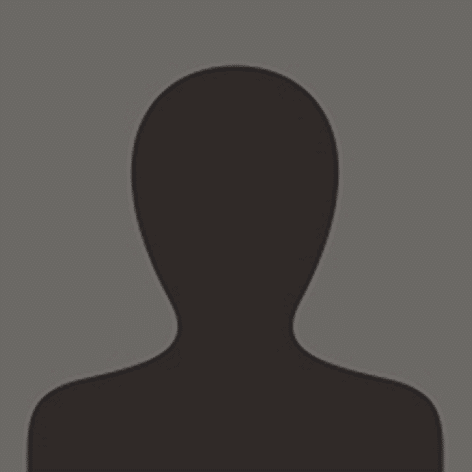 Linda White
Graduate Academic Support
The Unparalleled Value of a Nichols Graduate Degree
Nichols college was ranked a 2022 Best College in the Northeast by Princeton Review and ranked eighth in the U.S. for Mid-Career Salary Potential by payscale.com. Our affordable, flexible graduate programs provide you with a high-quality, personalized educational experience that will set you up for long-term personal and professional success.