Professional Pathways and Outcomes
Choosing a graduate program is a crucial step for any professional looking to take a significant leap in their career. At Nichols College, we understand that our students' ultimate goal is to achieve career success. That's why our graduate programs are designed to provide critical knowledge, hands-on experience, and valuable skills in a flexible environment that allows students to excel on their own schedule.
When you earn a graduate degree from Nichols College, you open the door to diverse opportunities in myriad industries and roles. By offering a range of career development resources, we empower our students to achieve their professional goals and aim for fulfilling career paths after graduation. Read on to discover some of the career paths and outcomes of Nichols College graduate program alumni.
Centers, Institutes, and Experiential Learning
Centers, institutes, and experiential learning opportunities provide graduate students with specialized resources, research opportunities, networking platforms, practical application of knowledge, and professional development. By engaging with these resources, students can enhance their academic and career prospects, deepen their understanding of their chosen field, and build a strong foundation for future success.
Center for Intelligent Process Automation (CIPA)
The Center for Intelligent Process Automation (CIPA) is a collaborative partnership between Nichols College and NICE LTD, a renowned global software solution provider for businesses. NICE LTD joins forces with Nichols to promote data science in business and experiential learning opportunities for our students.
CIPA provides students a unique chance to create impactful process automations aimed at reducing time, cutting costs, and eliminating tedious tasks that industry professionals face daily. Students also have access to a wealth of networking opportunities within the RPA community, benefiting them in the long run as this community continues to expand.
CIPA Research Fellowship Program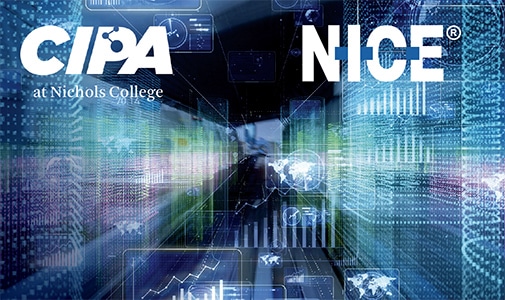 The ideal candidate for this visiting fellowship is a recognized scholar, practitioner, or distinguished individual whose presence at Nichols College will benefit both parties for a period of time. Visiting fellows retain outside employment and are expected to receive compensation from their existing employer during the fellowship.
At CIPA, we are committed to furthering global digital transformation by facilitating access and participation from all stakeholders. We prioritize research topics related to the application of emerging technologies in business and continuously look for opportunities to engage students in the research process. Visiting fellows may lead or participate in research outputs, which can include books, journal submissions, white papers, videos, seminars, and more.
Join us in supporting CIPA's mission and contributing to the academic and intellectual life at Nichols College by applying for a visiting fellowship today.
Institute for Women's Leadership (IWL)
The Nichols College Institute for Women's Leadership (IWL) is dedicated to advancing women's leadership development within and beyond Nichols College. Established in 2018, IWL offers programs and resources for women students, alumni, faculty, and staff, as well as community members.
The institute promotes gender equity and addresses the challenges faced by women in leadership positions. True leadership is inclusive and aims to provide a supportive and empowering environment that helps women to develop the skills and confidence necessary to excel in their personal and professional lives.
Some of the programs offered by IWL include mentorship opportunities, networking events, leadership training workshops, and speaker series. The institute also provides funding for research projects, scholarships, and internships that support its mission.
Massachusetts Women's Leadership Index (MWLI)
On a biennial basis, the Institute produces the Massachusetts Women's Leadership Index (MWLI), which monitors and assesses the status of women in leadership roles. Recent findings reveal that although women account for more than 50% of the overall population in Massachusetts, they only comprise 31% of the state legislature, 26% of the nonprofit CEOs, and a mere 8% of the state's corporate CEOs. Furthermore, the Massachusetts gender wage gap is a disturbing 81%.
There has been significant progress in Massachusetts and nationally in workplace gender equity, but the above findings are proof that we still have a long way to go. The Nichols Institute for Women's Leadership seeks to inspire and empower women to achieve their full potential as leaders in their chosen fields and to create a more equitable and just society for everyone.
Consulting Opportunities
Nichols College provides consulting services to local and regional businesses by linking graduate students to alumni and other employers with critical business needs. Graduate students can also participate in internships that provide consulting experiences in multiple fields. Below are some examples of current consulting opportunities at Nichols College.
Professional Outcomes
Earning your graduate degree from Nichols College gives you a uniquely competitive edge over other job seekers. Local, national, and global employers actively seek out Nichols' graduates for their sharp business acumen, leadership skills, and entrepreneurial mindset. Choose Nichols to position yourself as a standout candidate in the fast-paced business world.
Whether you are seeking a career change or wish to advance within your current business, our graduate programs can assist you in building your personal brand, refining networking skills, and discovering professional opportunities. Even better, our flexible programs allow you to do all of this while maintaining your full-time job. Nichols is here to support you in achieving success as a leader in your field and in life.
"I gained valuable leadership and teamwork skills."
Sam Real MBA/MSOL '18 shares her Nichols College story. The impact it has had on the growth of her nursing career.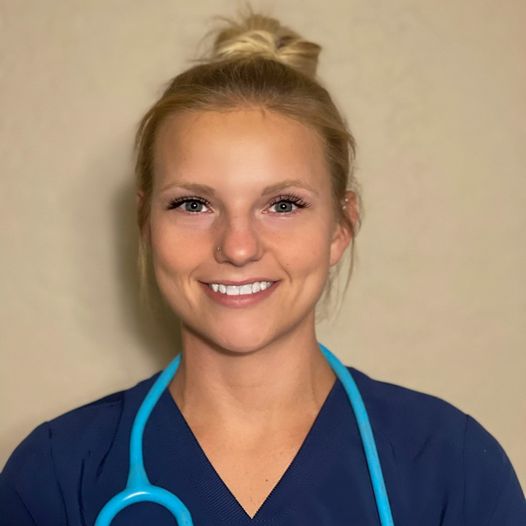 Career Services
At Nichols College, we offer comprehensive career services for graduate students that empower you to pursue your passions and realize your potential. From your acceptance through graduation and beyond, we provide access to expert advisors, an array of resources, and a supportive global network.
Nichols provides personalized career advising, connects graduate students with companies in their field, and facilitates networking with alumni across diverse industries. We provide tailored advice and industry insights that align with your unique professional aspirations. Trust Nichols to propel you towards a fulfilling and impactful career.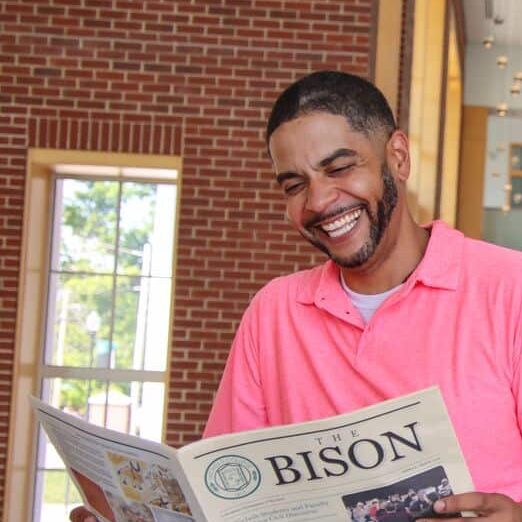 I'm a Technology Consultant, and my travel schedule can be unpredictable. Nichols College provides online resources to make education accessible. Living in Northeast Connecticut, most people go to UCONN or Eastern Connecticut State University. I chose Nichols because I wanted a school where my professors knew me by name and not just by my Student ID Number.

Jonathan Chisholm — MBA '21 / MSOL '23
At Nichols, discover your unique skills and strengths, gain exclusive insights into multiple industries, and secure your ideal position — whether that means launching a startup, pursuing your dream job, or advancing in your current company.
Our graduate programs guide you in identifying potential career paths, receiving tailored advice on job and internship opportunities, and exploring career opportunities available through our diverse connections. Trust us to help you navigate your path towards a fulfilling and rewarding career.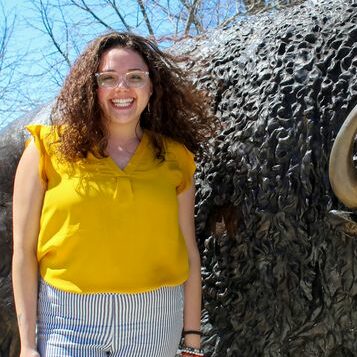 A couple of weeks into my grad program, a human resource position opened at my organization. I applied for it and was promoted! Although I didn't have experience, Dexter-Russell knew I was earning a degree geared toward HR. It's amazing what this program has brought to my life. "Knowledge is power" – Professor Tom Stewart taught me this in my first grad course, Foundations of Inquiry, and I carry this mindset into every aspect of my life.

Nichols College and this grad program helped me gain confidence and develop my voice to benefit others. Follow your passions and your life will align. I'm eternally grateful for this experience.

Nicole Riley — MSOL '23
The Unparalleled Value of a Nichols Graduate Degree
Nichols college was ranked a 2022 Best College in the Northeast by Princeton Review and ranked eighth in the U.S. for Mid-Career Salary Potential by payscale.com. Our affordable, flexible graduate programs provide you with a high-quality, personalized educational experience that will set you up for long-term personal and professional success.