Master of Science in Organizational Leadership
A Master of Science in Organizational Leadership is a graduate degree with intrinsic value and extensive benefits. The MSOL is a degree that can be applied to just about any career. Our program teaches you how to set goals, build a vision, help people, and lead teams to success, all of which are highly-useful skills in any field and in just about any aspect of life in general.
In the Nichols MSOL program, you will develop and hone interpersonal, management, communication, and decision-making skills that can be put into use with innovative new strategies to advance your career.
How does the Nichols MSOL program work?
Our AACSB accredited program provides an extraordinary return on investment. Even better, it can be completed in only 18 months and entirely online. All online graduate programs at Nichols College are designed for busy professionals, many of whom have families and established careers.
Flexible schedules allow you to complete your course of study while maintaining your personal and professional commitments. Your success is our goal, and we've developed a program that can get you there quickly and affordably.
18 months. 100% online.
A Master of Science in Organizational Leadership degree from Nichols College is ideal for anyone seeking to gain advanced knowledge and skills in leadership and management. Our MSOL program may be for you if you are:
A professional seeking to advance your career in a leadership and management role.
Interested in learning strategic planning, change management, team building, and performance management.
A business owner, director, or executive looking to enhance your leadership skills to run your organization effectively.
A human resource professional desiring to gain knowledge of leadership practices that can help you improve your organization's growth and development.
Non-profit or government personnel seeking to extend your influence and devote your skills to your community.
In possession of a bachelor's degree in business, management, or a related field, and you want to enhance your understanding, abilities, and career prospects.
Core classes for the Nichols MSOL include Cultural Awareness in Global Business, Current Trends in Leadership, and Negotiation and Conflict Resolution. Students can also choose from an array of electives, such as Foundations in Cybersecurity, and Governance and Mitigation Strategy. Our professors are highly-skilled professionals, with business, HR, nonprofit, and military experience outside of the classroom.

Why should I apply to the Nichols MSOL Program?
Getting your MSOL has countless benefits if you wish to advance your career in practically any field. Here are just a few of the many benefits:
Enhanced leadership skills: An MSOL degree helps you develop the skills necessary to become an effective leader who can inspire and motivate colleagues and employees.
Expanded career opportunities: With an MSOL degree, you will achieve qualifications to be considered for high-level management positions or to become a consultant, entrepreneur or an executive in a non-profit, public, or healthcare organization.
A competitive advantage: MSOL holders are highly sought after. A Nichols MSOL degree will set you apart from other candidates in a competitive job market, giving a definite edge over candidates without one.
Improved business strategy: The curriculum of our MSOL program focuses on leadership development, ethics, and organizational behavior, which offers you a holistic understanding of the entire organization, and is essential for implementing effective business strategies and managing people's development and performance.
Building a network: During our program, you will acquire industry contacts and connections with experienced professionals and graduates in the field of organizational development, leadership, and management.
Personal and professional growth: Our MSOL program offers lifelong learning opportunities, promotes diversity, and teaches students how to work collaboratively to solve complex problems.
Earning your MSOL degree can be critical in taking the next steps towards a successful career, and in a versatile, exciting field with plenty of opportunities for growth and development. Nichols College can help you achieve these goals at your own pace and within your budget.
Hot Jobs for MSOL Holders
MSOL holders have the luxury of choosing a career that suits them perfectly. Organizations often look for professionals with an MSOL degree for leadership and management positions in various industries.The list of possible career choices is endless, but some of the top career paths for MSOL holders include:
Chief Executive Officer (CEO)
Chief Operating Officer (COO)
Chief Financial Officer (CFO)
Vice President or Director of Operations
Human Resources Director or Manager
Director of Organizational Development
Management Consultant
Operations Manager
Sales Manager
Retail Manager
Marketing Professional
Training and Development Manager
Nonprofit Director
Healthcare Personnel
Military Personnel
Disruptive Thinker
Career Changer
The Master of Science in Organizational Leadership degree prepares students to work in various industries with supervisory, administrative, and managerial responsibilities. Graduates can work as leaders and decision-makers in their respective organizations, providing direction, strategic planning, and implementing innovative business practices.
The Nichols College program gave me the confidence to feel like I can advance my career and move forward with my life, and gave me the education and the skills to back that up.

— Patricia Cournoyer
Master of Science in Organizational Leadership Courses
Common Core (12 credits)
MSOL Core Courses (12 credits)
Electives (6 credits)
2 Electives (6 Credits) chosen from one of the following areas:
Cyber-Security for the Global Environment
Advanced Critical Thinking and Decision Making
Data Analytics
Project Management & Innovative Leadership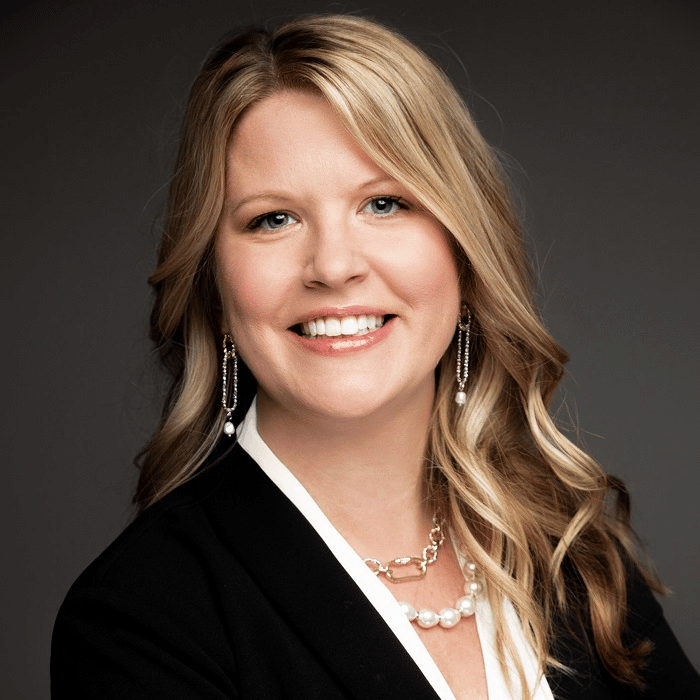 Leigh Anne Litz