Work Experience & A Lifetime of Knowledge
The Nichols College Graduate Assistant Program allows students to gain meaningful work experience while simultaneously earning their master's degree, tuition-free. The program offers select students the opportunity to work closely with faculty and staff to support various academic and administrative initiatives within Nichols College.
Graduate assistant positions are available across various departments, including academic affairs, enrollment management, student affairs, athletics, and institutional advancement. Assistants are typically required to work between 10 and 20 hours per week, depending on the position.
In exchange for their work, graduate assistants receive a tuition waiver that varies by program and department. This waiver allows students to significantly reduce the cost of their graduate education at Nichols College while gaining practical experience in their field of study. In some cases, graduate students are eligible for free tuition through the program.
The Nichols College Graduate Assistant Program is highly competitive, and students are encouraged to apply early to increase their chances of being selected. Most positions are awarded on the basis of academic merit and professional qualifications.
Our Philosophy
Graduate Assistants (GAs) at Nichols College are, first and foremost, grad students pursuing an education. Working with staff in administrative environments is an integral part of the learning experience and something we're proud to offer.
Our GAs benefit educationally and professionally here. The financial support we provide through tuition remission is fueled by our goal to expand education and work experience opportunities for our graduate students. We're committed to ensuring that GA positions are beneficial to both the student and the student's chosen department.
How to Apply
If you are applying to one of our graduate programs and wish to take advantage of the Graduate Assistant Program, follow the steps below to apply:
Graduate Assistant Checklist
Complete your application for your desired graduate program, indicating your intention to apply for a graduate assistant position and providing the relevant department details.
Apply for a Graduate Assistant position by accessing the Open Graduate School Positions link found at the bottom of this page.
Before being interviewed by the program Director(s), you must first receive admission to our Graduate School. Please note that acceptance of a position from the Director(s) does not confirm admittance to the program until you have been officially admitted.
Graduates of Nichols College must only submit their personal statement and resume, as GPS counselors will obtain their transcript and omit letters of recommendation. For applicants that did not attend Nichols College, please follow the standard application procedures.
If accepted into our program, congratulations! Forward the acceptance letter to the Director(s) of your designated department.
The Director(s) will then send your acceptance letter to Human Resources and advise whether you have been offered or denied the assistantship position. If offered, Human Resources will send a welcome email, offer letter, and provide guidance on further hiring processes.
Should you have any further questions, please refer to the Additional Resources section below for assistance.
Testimonials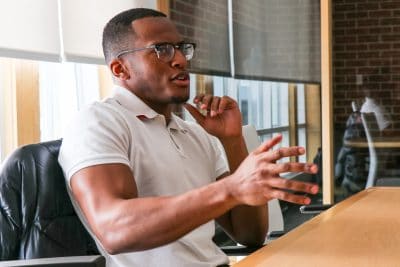 I never thought I'd make it to college, let alone make it to the age college students are. When I got to Nichols, I knew I couldn't waste time. I was elected as the student representative for the Presidential Search Committee for Nichols, which led to the opportunity to become a Graduate Assistant for the Center for Diversity, Equity, & Inclusion and get my master's degree for free. The moral of the story is no matter what your background is, you can succeed at Nichols and create change within the community.
– Darrien Waugh '21 MBA MSOL '23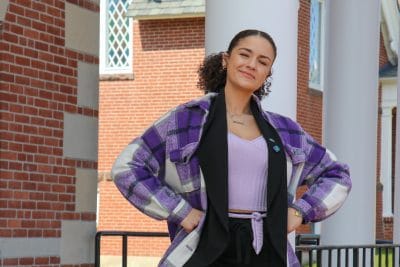 I'm a Graduate Assistant for the Institute for Women's Leadership! My MSOL helped me gain a tremendous amount of confidence in many areas of my life. This confidence propelled me toward success and helped me find leadership potential within myself. I wouldn't be in grad school if it wasn't for the encouragement of my student success coach who knew I had the skills and ability to be here, even when I was unsure.
– Lexxus Andrews '20 MSOL '22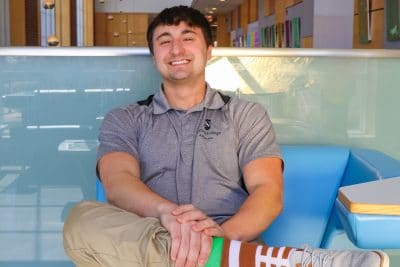 Being a Graduate Assistant for Admissions while earning my MBA has been so rewarding. I've been able to get a strong grasp on international business, cultural awareness, and leadership in the global market as well as scratching the surface of coding and data analytics. Each professor has their own amazing backstory, and they're great mentors. I'm excited to see where this graduate program takes me!
– Dominic Coppola '21 MBA '22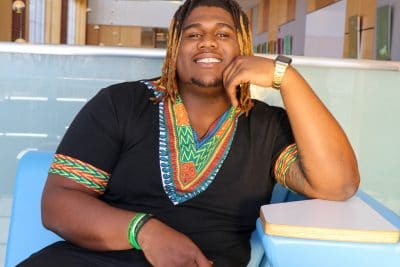 Coming from poverty and being in a low-income family, I never thought I could make it to college, and now I have my BSBA degree. When I was allowed by IT to further my studies as a Graduate Assistant, I couldn't believe it. The benefit of being a Grad Assistant at Nichols is making connections. Networking is significant at Nichols, and it helps a lot of students land jobs right after they finish their master's program.
– Ronnie Joseph '21 MSOL '23
Additional Resources for Graduate Assistants
For additional assistance please reach out to Jessica Dias, jessica.dias@nichols.edu.