Master of Business Administration
Realize your greatest career aspirations when you graduate with an AACSB accredited MBA from Nichols College. Our Master of Business Administration program provides you with customizable studies that can be completed at your own pace.
Elevate your career to new heights with an MBA tailored to your particular goals and areas of focus. From Project Management and Human Resources, to Cybersecurity, Data Analytics, and Critical Thinking, the Nichols MBA offers something for everyone. Stand out from the crowd even more by concurrently earning a second master's degree through our stackable credits initiative.
How does the MBA program at Nichols College work?
We offer a flexible and convenient learning experience that allows you to complete coursework at your own pace while still maintaining your professional and personal commitments. Our comprehensive online MBA program is designed to provide you with the skills and knowledge needed to succeed in the dynamic and ever-changing business world, and it can be completed entirely online.
24 months. 100% online.
The Nichols MBA offers a range of specializations, including accounting, finance, marketing, cybersecurity, critical thinking, and management, so that you can tailor your education to your unique career goals. Even better, it can all be done for less than the cost of a typical MBA program. In fact, onlinemastersdegrees.org ranked the Nichols MBA degree as the No. 2 Most Affordable and as a Top 50 program overall.
Our online MBA program is taught by experienced faculty members with extensive knowledge and experience in their respective fields. Students in the program are provided with access to a range of resources, including academic advising, career services, and networking opportunities.
Is the Nichols College MBA program right for me?
Our AACSB accredited MBA provides graduates with the skills and knowledge needed to succeed in leadership positions and advance their careers. Whether you are an entrepreneur looking to start or grow your business, a professional seeking to advance to senior management, or a career changer needing to acquire the skills required of a new field, an MBA will help.
Although our online MBA is already one of the most affordable MBA programs available, we also offer a range of financial aid options to help students manage the cost of their education. These include scholarships and student loans, as well as our tuition discount program for students who are employed by one of our many partner companies offering this benefit.
Furthermore, the Nichols MBA is flexible, convenient, and entirely online. We offer a comprehensive learning experience that allows you to complete coursework at your own pace. If you want to obtain a high-quality education that still allows you to maintain your personal and professional commitments, our online MBA can lead the way.

What are the benefits of earning an MBA?
While each person has a different reason for pursuing their MBA, there are certain benefits that apply to every student. For starters, earning an MBA is a great way to learn business principles, build management skills, and expand knowledge. It also helps to prepare you intellectually and experientially for success, while demonstrating to employers that you have the self-discipline and determination to achieve, despite tough challenges.
Obtaining a Master of Business Administration provides myriad benefits for professionals in a wide variety of fields. Some of the most tangible benefits include:
Increased Earning Potential: One of the most significant benefits of earning an MBA is the potential for increased earning potential. Graduates with an MBA typically earn much higher salaries than those with just a bachelor's degree.
Career Advancement: MBA helps professionals advance their careers by providing them with the knowledge, skills, and credentials necessary for leadership and management roles.
Networking Opportunities: The Nichols MBA program offers students networking opportunities with other professionals in their field, as well as with alumni and industry leaders. These connections can be immensely valuable for career advancement and business opportunities.
Specialization Options: Our online MBA program offers a range of specializations that allow students to focus on specific areas of business, such as finance, marketing, cybersecurity, project management, or entrepreneurship.
Entrepreneurial Skills: Our AACSB accredited MBA provides students with the skills and knowledge necessary to start and run their own business.
Ultimately, an MBA is part of a self-actualization journey that only a small percentage of life-long learners can fully appreciate. If you are looking to advance your career, increase your earning potential, and gain valuable skills and knowledge in business management and leadership, earning an MBA is a valuable investment in your future.
Hot Jobs for MBA Degree Holder?
An MBA is designed for individuals who want to succeed in leadership positions. Although the list of hot jobs for MBA holders is extensive, some top examples include:
Management Consultant: A management consultant helps organizations improve their performance by analyzing problems and developing solutions.
Investment Banker: An investment banker helps companies raise capital by underwriting securities, managing IPOs, and facilitating mergers and acquisitions.
Marketing Manager: A marketing manager is responsible for developing and implementing marketing strategies to promote products and services.
Financial Manager: A financial manager is responsible for managing a company's financial operations, including budgeting, forecasting, and financial analysis.
Operations Manager: An operations manager is responsible for managing the day-to-day operations of a business, including supply chain management, production, and logistics.
Human Resources Manager: A human resources manager is responsible for managing the hiring, training, and development of employees, as well as handling employee relations issues.
Data Analytics Manager: A data analytics manager is responsible for leading a team of data analysts and overseeing the process of analyzing data to uncover insights and trends that can be used to improve business operations.
Medical and Health Services Manager: A medical and health services manager, also known as a healthcare administrator, is responsible for managing the day-to-day operations of healthcare facilities, ensuring that they run efficiently and effectively. This includes managing budgets, creating and implementing policies and procedures, overseeing staff, and ensuring compliance with laws and regulations.
Product Manager: A product manager is responsible for developing and managing a company's product portfolio, including conducting market research, creating product plans, and managing product launches.
Entrepreneur: An entrepreneur is a self-starter who creates and manages their own business venture, using skills acquired through their MBA education and experience.
The above are just a few examples of the many careers available to MBA holders. Other potential career paths include management analyst, business development manager, and supply chain manager. Take your career to the next level with an MBA from Nichols College.

As I was approaching the end of my MBA experience I realized I was more confident, more prepared, and ready to take on the next step in my career.

– Jason Destratis
Common Core (12 credits)
MBA Core (15 credits)
Critical Thinking (9 credits)
Cybersecurity (9 credits)
Data Analytics (9 credits)
HR Management (9 credits)
Project Management (9 credits)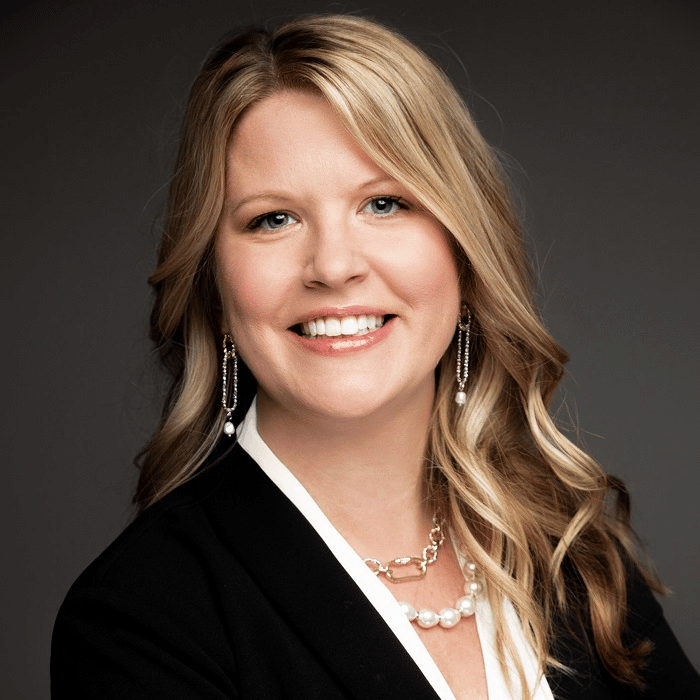 Leigh Anne Litz